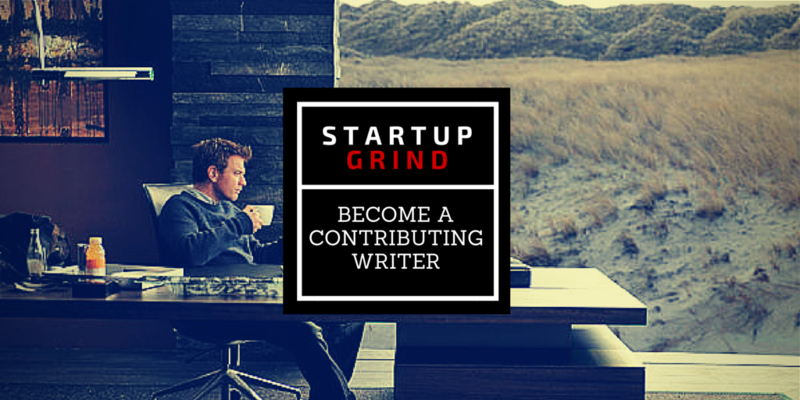 Startup Grind creates and shares stories and strategies by entrepreneurs, for entrepreneurs on our blog, Medium, and major media outlets.
You're a voracious reader, especially of technology news, marketing tips, and founder stories.
You've published writing online before - on a personal blog, Medium, or on a major news outlet.
You're likely a founder, investor, technologist, marketer, product designer - or aspiring to be one.
You're value-driven. You help other founders. They're your friends, not just LinkedIn contacts.

Sound like you? You'd be popular with Startup Grind readers.
We'd love to have you become a regular monthly contributor to the blog.
---

But first, a few things you should know:
1. You're here to share strategies wrapped in stories - so don't pitch your business or try to build backlinks. We're looking for pieces that make our readers better founders, and send back those that don't.

2. We reserve the right strip or "nofollow" backlinks, and you may not accept payment from 3rd parties for pieces published on our site.

2. As a contributor, you can feel like you're part of the family, and can even make it LinkedIn official - but please don't pitch yourself as a formal SG employee. That said, we're happy to have you attend conferences as a contributor - just ask our Editor for a quick thumbs up!

3. Contributors are invited to attend Startup Grind events for free, but guest posts are not otherwise paid or commissioned. We're happy to get you a beer if we see you at the event, though!

4. Startup Grind only accepts original content - no reposts from your blog here - but you can feel free to republish from Startup Grind to your blog or elsewhere after 3 days with a canonical URL.

5. Great work receives great promotion: we'll share valuable & popular pieces across social media, move it to our front page, and possibly republish it with our syndication partners.

6. Contributors are asked to submit at least one piece per month to retain active status.
---

Your pieces will be: Useful, not promotional. Original, not recycled. Engaging, not bland.

This application will ask you to submit a fresh draft of a piece to go live on the Startup Grind site if you are accepted as a contributor.
Let's Get Started